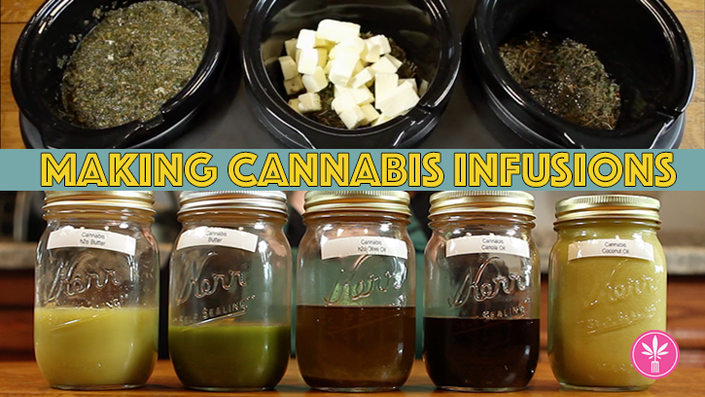 Making Cannabis Infusions
Foolproof methods for making Marijuana Butter and Cannabis Oil at home
NEW! I've upgraded this course with 4 new infusions courses, 3 new infusion methods, 2 new important decaboxylation updates, and 1 new product recommendation:
The Mason Jar Extraction method – Great for Infusing Small Amounts!
Making Simple Tinctures
Infusing Honey and Other Syrups
Infusing Milks and Cream
Making Infused Granulated Sugar
New recommended decarboxylation times and temps
Decarboxylating using the Ardent Nova
Draining and Straining Class Upgrade: Using a French Press Coffee Pot and Yogurt Strainer
(NOTE: This mini infusion course is an excerpt from Cheri's much longer comprehensive Easy Cannabis Cooking for Home Cooks course. If you are already enrolled in that course, you do not need to enroll in this one.)

The Best, Most Foolproof Marijuana Infusions for Home Cooks!
Have you had problems with your marijuana butter or cannabis oil being too strong, or not strong enough? Maybe you burnt your infusion and had to throw the whole mess out? Never again!

Perhaps you've mastered butter and oil but want to move on to other types of infusions like cannabis infused milk, cream, honey, or syrup? Or cannabis tincture? How about infused sugar that can be discreetly stirred into to a cup of coffee or tea?
Marijuana infusions form the backbone of most cannabis cuisine. In this course (which is a small part of Cheri's Comprehensive cannabis course), you will learn foolproof infusion techniques and methods that you can use to infuse:
Butter
Edible Oils such as olive, vegetable, and coconut oil
Milk, half and half, cream
Vegetarian milks such as almond, coconut, rice, or soy milk
Honey and other sticky syrups such as maple syrup, corn syrup or molasses
That's not all! The course also covers how to make simple cannabis tincture, which can also be used to infuse granulated sugar!
Knowing how to infuse different type of ingredients opens up the world of cannabis cooking to include many more recipes than those that depend on butter or oil. It also allows to you layer infusions for better dosing control.
Each infusion method is foolproof and easy for home cooks to make with kitchenware you probably already own -- no need for expensive special machines or gadgets, with the optional exception of a slow cooker or Instant Pot (something a lot of people already have).
With video demonstrations and detailed instructions, Cheri compares and contrasts slow cooker, stovetop, Mason jar, and double boiler techniques both with and without water added. You see the results to help you decide which infusion methods are right for you.
Demonstrated in this course:
The bests parts of the plant to cook with and where to find deals on it
How to decarboxylate your plant material
The advantages and disadvantages of adding water to the mix when making infusions.
Slow Cooker infusion method
Double Boiler infusion technique
Stovetop direct heat infusion method
Mason Jar infusion technique
Demonstrations with butter, olive oil, canola oil, coconut oil, milk, honey, alcohol tincture, and infused sugar
How to drain and strain marijuana infusions
The best way to store you infusions
No more wasted marijuana, over or underdosed infusions, and no more burnt batches of butter! Ever!Enroll now for lifetime access. Watch the lessons as often as you like, as many times as you like.
Meet Your Cannabis Cooking Coach: Author and Marijuana Expert Cheri Sicard
Cheri Sicard has been featured in: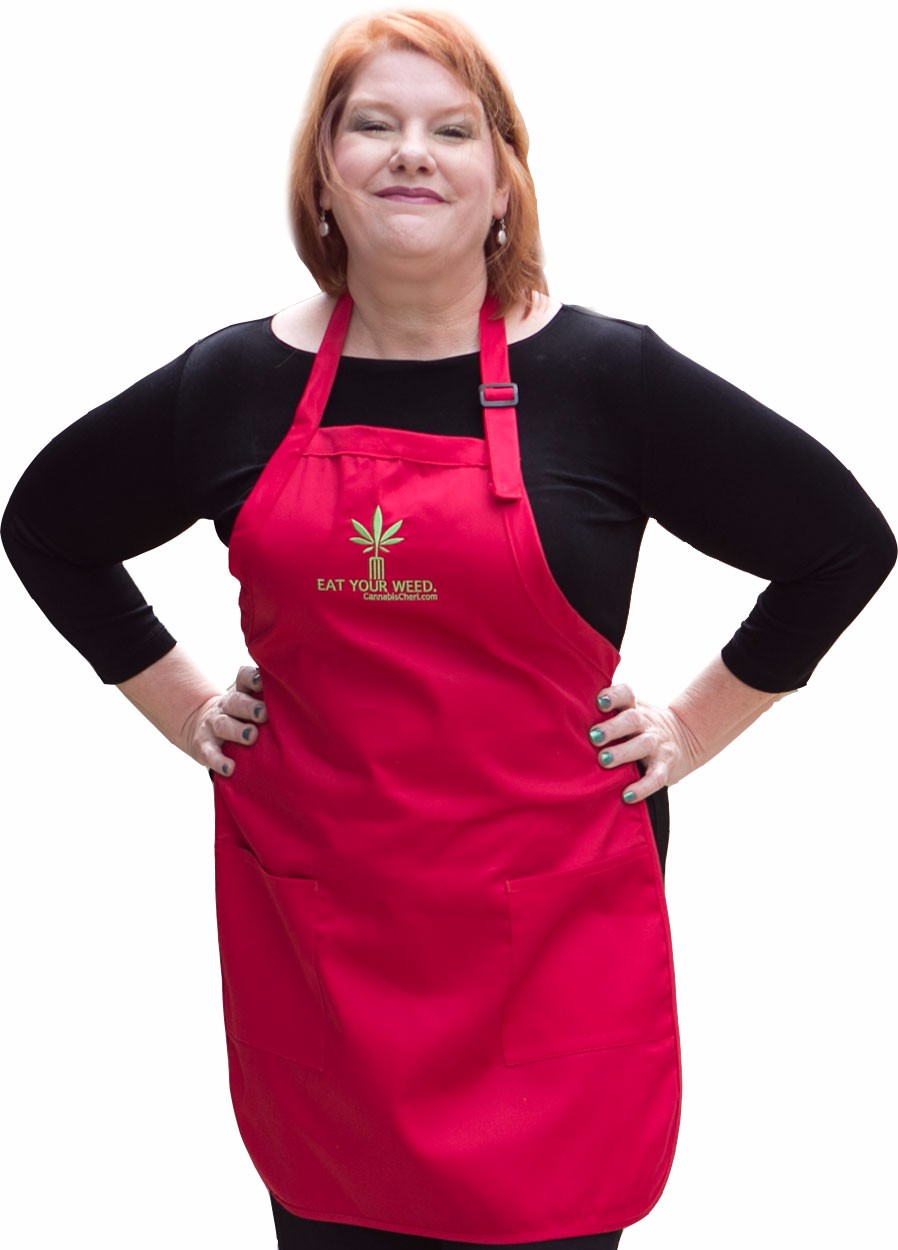 For years, author and marijuana expert Cheri Sicard has been transforming Southern California medical marijuana patients and home cooks into competent cannabis cooks during her live cooking classes. Now you can learn from Cheri on your schedule, from anywhere in the world via your computer.
Your home kitchen will soon be turning out tasty custom dosed marijuana infused foods better than any you can buy. Why? Because Cheri teaches you how to make edibles that meet your specific individual needs. Sure you could trust commercial companies to make edibles for you, if you live in an area where there is such a thing. But when you make it yourself there are no surprises, you know exactly what went into your edibles and what to expect from them. And when you are using cannabis for your health, there's no greater comfort.
NOTE:
The Marijuana Infusions course is an excerpt from Cheri's larger comprehensive course Cannabis Cooking for Home Cooks. If you are new to cooking with cannabis, or have gotten less than perfect results in the past, we urge you to check out full course. On the other hand, if infusions are the only thing you need help with, this course is right for you!

This course is closed for enrollment.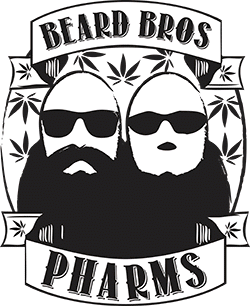 I love Cheri's slow cooker infusion methods – easy to understand and always gets great results, and she is always available to answer questions via social media which is certainly an added bonus.
Bill Levers, Beard Brothers Pharms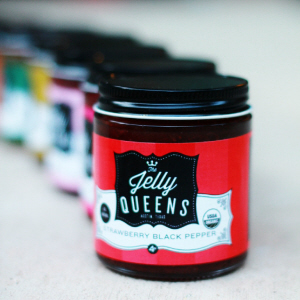 Cheri, I just want to thank and honor you for all you do and your knowledge. I am so enjoying learning from your videos and website and as weird as it may sound - you are a very comforting teacher. I feel very secure in a space where there seems to be so much misinformation.
Donna Collins, The Jelly Queens/Jelly Shamans
Learn About Cannabis Cooking on Your Schedule and On Your Terms
Unlike Cheri's live classes, you can take this marijuana cooking course anytime it's convenient for you. The course is entirely self paced so you can learn at much or as little at one time as you like. You have the ability to skip around and watch the lessons most important to you when you need them. You will also automatically get free access to any revisions, updates, or new features we add in the future.
This course is closed for enrollment.
Your Instructor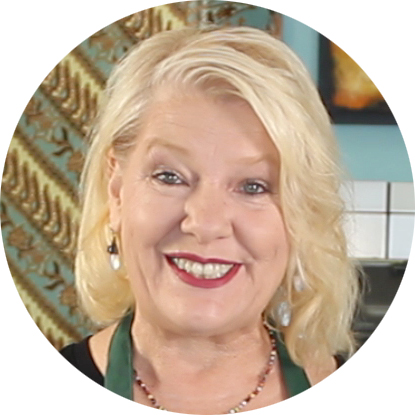 Cheri Sicard was a professional food writer, recipe developer, and cooking instructor long before cannabis entered her life, so it was only natural she started cooking with marijuana after her doctor recommended it for a chronic condition. At the time there was little good information available so she penned The Cannabis Gourmet Cookbook, which took some of her most popular recipes and turned them into tasty medibles consumers can easily make at home. Soon Southern California medical marijuana dispensaries and event producers were calling on her to teach their patients about cooking with cannabis.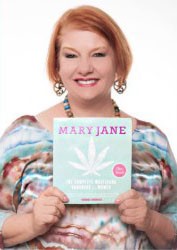 Cheri's second cannabis book, Mary Jane: The Complete Marijuana Handbook for Women, released in 2015, is a great general guide to marijuana and the cannabis lifestyle that has helped scores of women come out of the cannabis closet. Cheri's newest book The Easy Cannabis Cookbook was released to both public and critical acclaim in 2018.
Cheri writes Freedom Leaf Magazine's monthly Medicated Munchies column, and her articles and cannabis recipes can be found in High Times, Kitchen Toke, Civilized, Cannabis Now, Herb, and more. Cheri and her books have been featured in The Huffington Post, the Daily Beast, Time, Bustle, Dame, and a host of other publications. The Daily Beast even dubbed Cheri the "Martha Stewart of Weed."
Frequently Asked Questions
When does the course start and finish?
The course starts now and never ends! It is a completely self-paced online course - you decide when you start and when you finish. You can watch all lessons in order, or skip around the the parts you need.
How long do I have access to the course?
How does lifetime access sound? After enrolling, you have unlimited access to this course for as long as you like - across any and all devices you own. You'll also get any future revisions and upgrades at no charge.
What if I am unhappy with the course?
We would never want you to be unhappy! If you are unsatisfied with your purchase, contact us in the first 30 days and we will give you a full refund.
Do I need any special equipment to cook with cannabis?
You probably already have most everything you need. A slow cooker is nice, but not essential. Otherwise basic pots, pans, a good strainer and some cheesecloth, along with access to a basic kitchen, are about all that is necessary. Of course it is assumed you have safe, legal access to cannabis.
What if I have questions that aren't answered in the course?
Cheri is very accessible via email or the private Facebook group created just for students of this class. She is very passionate about the subject of cannabis in general and especially cannabis cooking. If you have questions, she will have the answers, and if she doesn't she will do her best to find out.
Are there individual recipe demonstrations in the course?
Cheri demonstrates how to cook with cannabis, so there are demonstrations of how to make marijuana butter and oil infusions using a number of different methods and techniques, and demonstrations of making kief. Once you have infusions and the basic principles of how to cook with marijuana down, such as proper temperatures, decarboxylation, and proper dosing, the rest is just cooking. So Cheri does not demonstrate individual recipes as it is assumed you already know how to cook. However you can find lots of tasty tested medicated recipes at her website www.CannabisCheri.com.
This course is closed for enrollment.