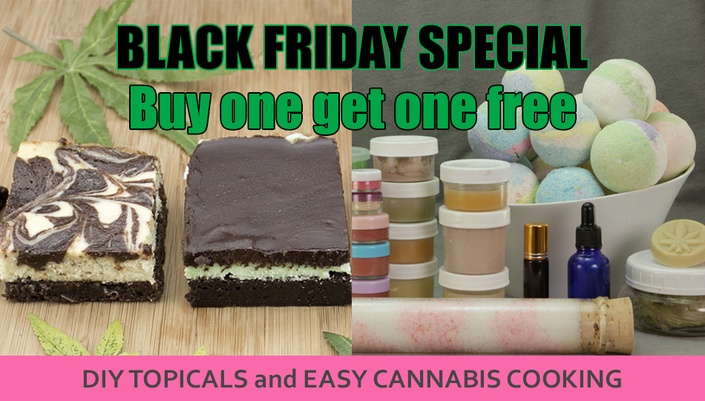 Easy Cannabis Cooking and DIY Topicals
Get two courses for the price of one!
Get Ready To Turn BLACK Friday GREEN!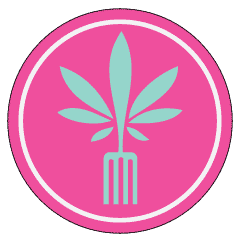 BLACK FRIDAY THROUGH CYBER MONDAY
MARIJUANA TOPICALS & COOKING
2-COURSE BUNDLE: BUY ONE/GET ONE!


To get this deal, enter coupon code:
BLACKFRIDAYDEAL at checkout and the price for BOTH courses is just $149!
When my business associates suggested we do a Black Friday promotion at Cannademy, I thought it was a great idea. BUT I insisted if we were going to do one, it had to be a super screaming deal!

Well I think we came up with one. How about getting my most popular online course FREE?
That's right, from Thanksgiving Day through midnight on Monday Dec 2, if you enroll in my newest online course Easy DIY Marijuana Topicals and Skincare, you will also get my comprehensive Cannabis Cooking for Home Cooks course FREE!!! That's a $125.00 value!
Once Cyber Monday is over, this double course bundle will no longer be offered for sale. For real. Act now!
THE END OF SECRET SANTA DILEMMAS!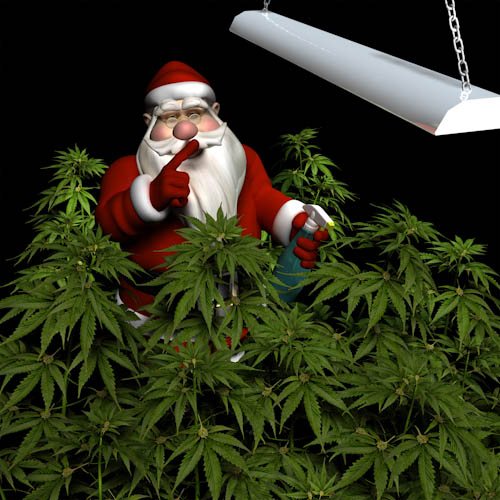 I chose to do a special Black Friday offer for these two courses for a reason. They can take a tremendous amount of holiday pressure off.
How? Not only will you gain the knowledge to easily make incredible homemade gifts that all the cannabis lovers in your life will actually want, use and enjoy. You'll also gain the knowledge to treat yourself too!
Imagine soothing away holiday stress in a healing cannabis infused bath, or enjoying a hot chocolate and an infused caramel to help you relax into a restful night's sleep?
That's right you can make gifts and stocking stuffers for your friends and loved ones and send some love to yourself in the process. EVERYBODY WINS!
Not to mention these courses keep on giving LONG after the holidays are over.
You'll be enjoying AHH-MAZING edibles and healing cannabis skincare products throughout the years to come. And anytime you need a gift for a cannabis lover no matter what time of year, you can whip one up with ease.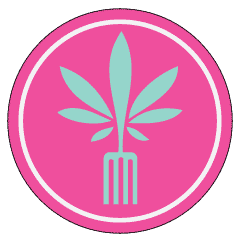 With this special course bundle,
you get my two most popular courses
for the price of one.
To get this deal, enter coupon code:
BLACKFRIDAYDEAL at checkout.
Easy Cannabis Cooking for Home Cooks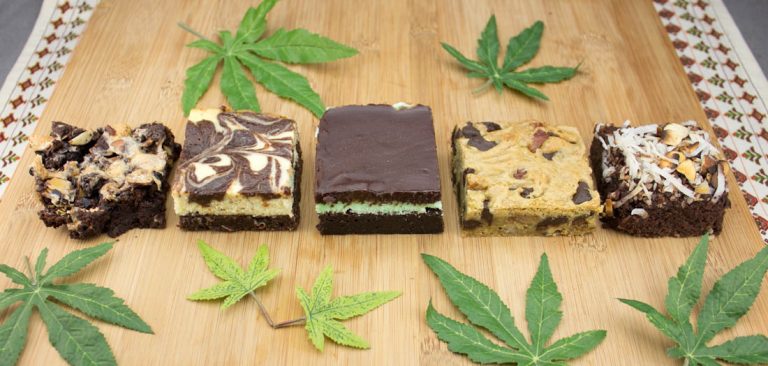 The easiest way to learn to successfully cook with cannabis. After taking this comprehensive course you will always have confidence that the edibles you make will taste great and carry a perfect dose of marijuana for the person consuming them. Includes lessons on:
Dosing so that your edibles will always carry the right amount of cannabis for the person consuming them.

Decarboxylation so that you always extract the maximum potency from your cannabis.

Temperature so that you never waste weed by cooking at too high (or too low) a temperature.

Improving flavor so that people will actually want to eat the edibles you make.

Plus foolproof methods for infusing marijuana into butter, oil, honey, milk, cream, and sugar so you have maximum versatility in cannabis cooking.

How to cook with THC, CBD, flowers, tinctures, concentrates like kief, hash, hash oils and FECO, and more so that you can make the most of what you have available.

100s of tasty tested marijuana recipes for every course of the meal plus snacks.

That's not all! The course even covers how to adapt your own favorite recipes to cannabis cooking so that you can take your personal favorite holiday recipes and "cannabinize" them.
---
Easy DIY Marijuana Topicals and Skincare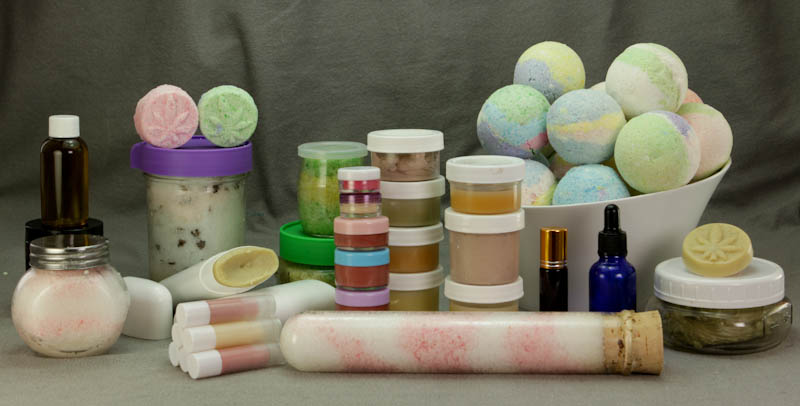 Learning to make healing marijuana infused skincare products is so much fun!
Topical products make terrific gifts and stocking stuffers, even for those folks who don't like to smoke or eat cannabis. They won't get you high or cause you to fail a drug test, but topicals can provide therapeutic relief from pain, inflammation, cramps, itching, spasms, skin disorders, plus a whole lot more. Plus making your own costs a FRACTION of what it costs to buy marijuana topicals.
The course covers important topicals topics.

What kind of cannabis and cannabis products to use to make topicals, so that you you know all your options, including thrifty tips for using parts of the plant normally discarded.

Dosing for topicals so that you always make topicals that actually achieve their intended purpose.

In depth discussions of carrier oils, essential oils, and other natural ingredients (you probably have a lot of them in your kitchen already) so that you can mix and match to create your own signature topicals.

How to add cannabis to topicals and how make small batch infusions for topicals, including actual demonstrations.

Actual demonstrations of making cannabis infused bath salts, bath bombs, salves, lip balms, lotion bars and speed sticks, massage oils, whipped body butters, and wrinkle serums so that you'll never have to guess of you are doing it right.

While the course gives you the knowledge to create your own formulas, I have also included over 60 tested formulas for my favorite topicals. You can make everything you see in the photo above plus a whole lot more!

You Can Do This!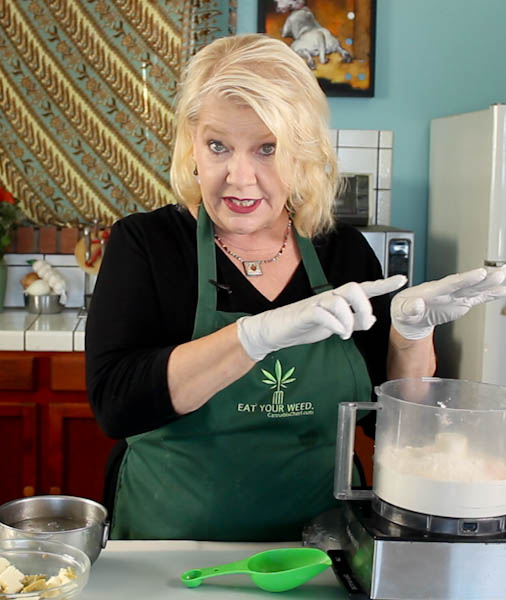 Over the last 10 years I have taught 1000s of people how to cook with cannabis and make marijuana topicals. It's not difficult and takes no special equipment or gadgets. Just a little bit of special knowledge, which you will gain in these courses.
If you have an ordinary kitchen, you already have everything you need. And if you can watch a video or read a recipe, you have the skills you need.
Take the courses today and start making cannabis infused gifts tonight!

If you ever have questions or need troubleshooting, I am only an email away. Consider me your cannabis coach!
Once enrolled in the courses you get lifetime access, including any future upgrades. But this special 2 for 1 offer will melt away as quickly as Frosty the Snowman on a hot sunny day so enroll now.


I had gotten so much bad information from the internet, and I had wasted so much weed in trying to learn, I was ready to completely give up on cannabis cooking. Then I found your course and everything changed! Now I get the results I need every time. Thank you!
Kristina Gandy, Medical Marijuana Patient
Stop Wasting Money and Marijuana!!!
No matter if you are you using too much cannabis in your edibles or topicals ,
or not enough, you are wasting both money and marijuana.
STOP THAT!
In addition to saving you money by making unforgettable holidays gifts, these courses can save you money on the cannabis you buy.
If you are using more than you need, the dollars you spend on extra cannabis, usually the most expensive ingredient in your recipes or topicals, can be saved.

Why add more if you respond better to less? Save the money and buy yourself something nice instead.
Conversely, if you did not use enough, you wasted the marijuana you did use, and the money you spent to buy it, because you did not get the relief or effects you needed or wanted.
Either way it is a lose/lose proposition.
The Easiest Way to Be a Winner at Cannabis Cooking and Topicals Making
Believe it or not, proper edibles and topicals dosing is not impossible for home consumers to master. Even when they don't have the luxury of using lab tested cannabis.
My comprehensive online courses show you how and even come with handy dosing calculators that will do all the math for you.
To get the two for one course deal, enter coupon code:
BLACKFRIDAYDEAL at checkout.
This course is closed for enrollment.

Cheri, I just want to thank and honor you for all you do and your knowledge. I am so enjoying learning from your videos and website and as weird as it may sound - you are a very comforting teacher. I feel very secure in a space where there seems to be so much misinformation.
Donna Collins, The Jelly Queens
Why These Online Courses Beat My Live Classes Hands Down!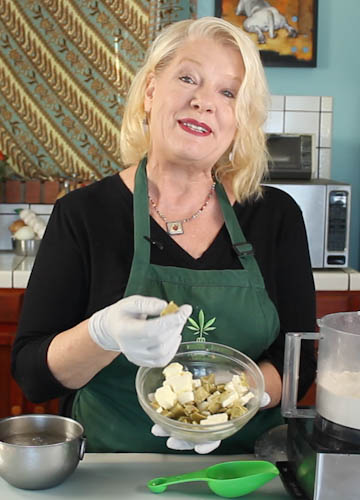 I get emails from people all the time who want to come to one of my live classes. They somehow feel they will get more out of a live class than the online course.

I assure them the opposite is true and that the online courses beat the live classes any day. Hands down.
I'm by no means putting my live classes down. They are awesome! (Have I mentioned I am modest?) My students always learn a lot and have a great time.

BUT you will learn much more in the online courses, in less time, for much less money.
Why? Because I have no constraints on the venue or class times. I can cover ALL topics in as much detail as needed.
Also, a live class is always going to involve time, travel, and lodging expenses, for both the students and for me.
Even the most stubborn of students who THOUGHT they needed a live class agreed after taking the online versions that I was right. They did get everything they needed from them.
This includes several people who were willing to pay for personal consulting (a couple who were literally BEGGING me for personal one-on-one consulting). While I can do that, it's not cheap. I suggested these folks start with the online course and then re-evaluate if they really needed the expensive one-on-one consulting.
As I predicted, once they completed the courses and I answered a few questions via email, the need for expensive consulting was gone. Much to the detriment of my bottom line (hey, I am a cannabis expert, not a finance expert, LOL).
And there's one more important advantage to the online courses...
You know how every class you have ever attended in your entire life always has that one annoying person who slows the whole group down with silly questions or comments that only apply to them? For instance, their cousin's mother-in-law's friend knew someone who ate a marijuana brownie one time and saw purple unicorns coming out of the cat's butt…
That NEVER happens in the online course!
Which is not to say you won't get YOUR questions answered.

You definitely will.
Consider Me Your Personal Cannabis Coach
If you have questions or need help as you work your way through the courses, I am always here to help. (Even if it is to tell me about purple unicorns flying out someone's cat's butt. Hell, ESPECIALLY if it is to tell me about purple unicorns flying out someone's cat's butt.)

The email you get when you enroll in the courses is my personal email. Hit the reply button and ask me anything (OK, almost anything, but definitely anything about cooking with marijuana or making cannabis topicals).
I will usually reply within a day (sometimes a lot sooner than that). If I happen to be in some remote region (I love to travel), my associate will usually be back to you in a day. But 99% of the time, it's actually me.

I took the course last night and OMG!!!! What a valuable resource!!!! I'm so impressed with the content and ease of use. That dosing video opened up a new pore in my brain that unlocked the missing piece I was looking for. I cannot wait to take more courses.
Dr. Lakisha Jenkins, Kiona Foundation, Kiona's Farm'acy
Cannabis Gifts are Filled with Love and Healing

Cannabis infused edibles and topicals can bring serious relief.
Imagine giving a loved one in pain the gift of waking up rested after a sound night of sleep.
Imagine giving someone with arthritis the gift of diminished stiffness and soreness in their joints.

Imagine giving the gift of reduced anxiety and laughter to your stressed out friends.

From serious chronic conditions, to the aches, pains, and stresses of everyday life, edible and topical cannabis can help.


Enroll now. With a 30-day money back guarantee you have everything to gain and nothing to lose, except stress and anxiety over making marijuana edibles and topicals.
Don't waste any more time, money, or marijuana. With the information you gain, you could be whipping up a batches of delicious awesome edibles or soothing topicals by tonight!
Let's start making some holidays gifts people will be waiting to receive year after year! Enroll now and get both these incredible courses for just the price of the cooking course.
You get lifetime access to both courses and if you enroll now you save a whopping $125.00!
This offer fades away like a vision of sugarplums dancing in your head at the end of Cyber Monday.
Enroll NOW!
Want More Details About the Courses?
If you want more details about the courses, including the ability to check out the full curriculums of what you will learn, click the links below.
BUT be sure to click back to THIS page to enroll, as that's the ONLY way to get this special 2 course for the price of 1 limited time offer!
Frequently Asked Questions
What happanes after I enroll in the courses?
You will get an email with an access link. Click that link and you can immediately start the lessons and access all the videos, the tested recipes and formulas, and the course resources and handouts.
What if I have questions?
That first email you get is not a form letter! It is actually from me. Likewise, you will have my email address. If you have a question, just use that email to ask and I will do my best to answer. Go ahead. Try it out. Ask me anything (well OK, most anything and definitely anything about cannabis cooking or topicals making). Sad as it may seem, this seems to be a BIG difference between me and some of the other cannabis training available. My students always seem shocked when they not only actually get an answer directly from me (unless I happen to be traveling in which case it's from my associate), they almost always get it in a day or less (if I happen to be at my computer when the question comes in, almost instantly).
What if I am unhappy with the courses?
I would NEVER want you to be unhappy! Likewise, the courses come with a full 30-day money-back guarantee. If you don't like the courses, if you don't like edible or topical marijuana, if you don't like me (I so DO hope you like me, but even if you don't), you can ask for your money back. That's right you have nothing to lose and everything to gain.
Do I need any special equipment to cook with cannabis or make marijuana topicals?
Not at all. If you have an ordinary kitchen with ordinary kitchen equipment, you already have everything you need. A slow cooker is nice, but not essential. Cheri is not a big believer in special equipment or unnecessary gadgets. Of course, it is assumed you have access to cannabis.
What if I don't have the time right now to complete or even start the courses?
It doesn't matter. Once enrolled, you get LIFETIME access to the courses, including any future upgrades (and fair warning when we do big upgrades on courses, the price usually goes up, but once enrolled you don't ever have to worry about that). You can access the courses anytime it is convenient for you. Watch the lessons as many times you like, as often as you like. And since the courses are broken down into short little lessons that are super easy to learn, even people with EXTREMELY busy schedules can work their way through them. You could even watch a lesson a day on your coffee break, should you choose.
What if I can't afford the course?
If you like cannabis edibles or topicals, the courses quickly pay for themselves. Not only will you save a bundle over commercially produced edibles, but you will also get the foods you like in the doses you need, and topicals that are custom made for your needs, age, and skin type. This special limited offer saves you $149.00! You almost can't afford NOT to take advantage of this offer if you want to cook with cannabis or make topicals.
Your Instructor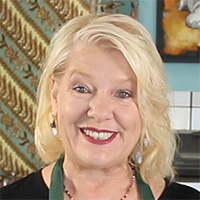 Cheri Sicard has been featured in: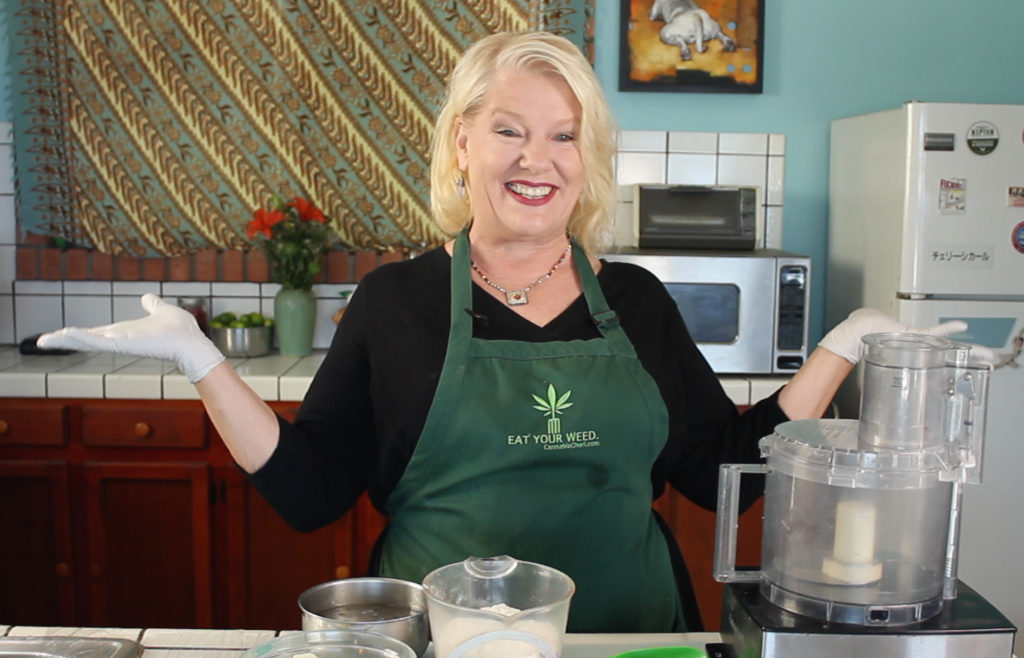 Cheri Sicard was a published, professional writer and food editor when she first got interested in cannabis. At the same time she had just sold her award winning food and travel websites to SheKnows media and found herself between businesses. That fortuitous timing allowed her the luxury of immersing herself in the topic of marijuana and edibles.
Fast forward 20 years and cannabis became Cheri's livelihood. Her website CannabisCheri.com has become a hub of credible cannabis information and recipes, and she has written three books about the subject, so far.
"Mary Jane: The Complete Marijuana Handbook for Women," released in 2015, is a great general guide to marijuana and the cannabis lifestyle that has helped scores of women come out of the cannabis closet.
Her 2012 "Cannabis Gourmet Cookbook" (Z-Dog Media) and 2018's "The Easy Cannabis Cookbook," which was released to both public and critical acclaim, have made Cheri one of the world's most popular marijuana food writers. Cheri has also turned thousands of home consumers into competent cannabis cooks via her live and online marijuana cooking classes.
Cheri's cannabis articles can be found in High Times, Kitchen Toke, Civilized, Cannabis Now, Culture, Herb, Freedom Leaf, and many more
Courses Included with Purchase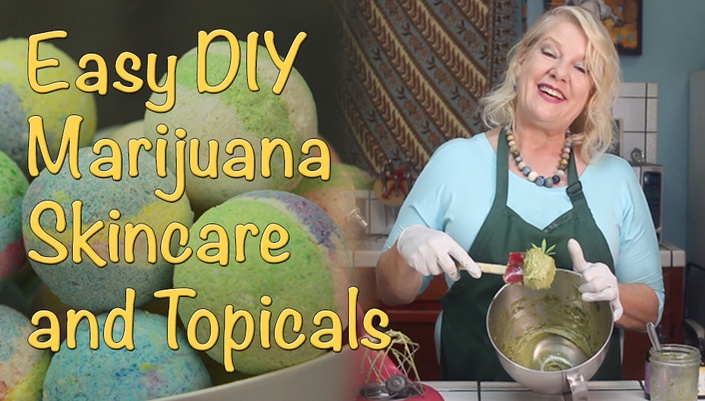 Easy DIY Marijuana Skincare and Topicals
Best selling author shares the secrets of how smearing marijuana on your body can improve your health and appearance.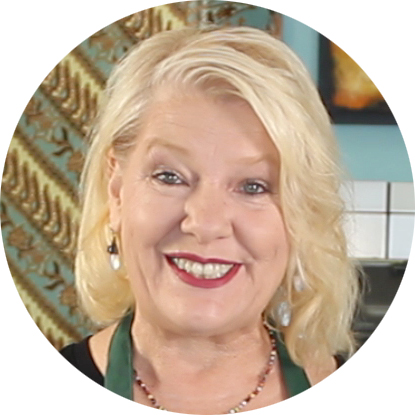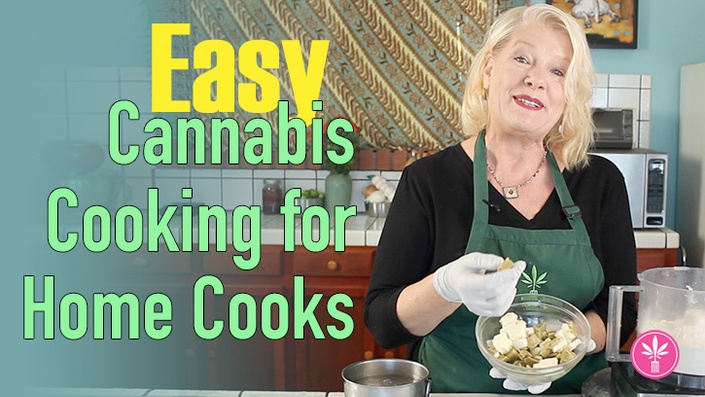 Easy Cannabis Cooking for Home Cooks
Best selling author will turn you (yes, YOU!) into a cannabis chef in your own kitchen.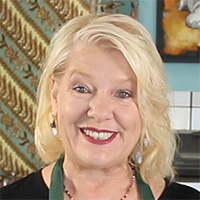 Original Price: $298
To get the two for one course deal, enter coupon code:
BLACKFRIDAYDEAL at checkout and the price for BOTH courses is just $149.
This course is closed for enrollment.