Cannabis For The Confused
A Crash Course in Understanding How Marijuana Can Improve Your Health and Your Life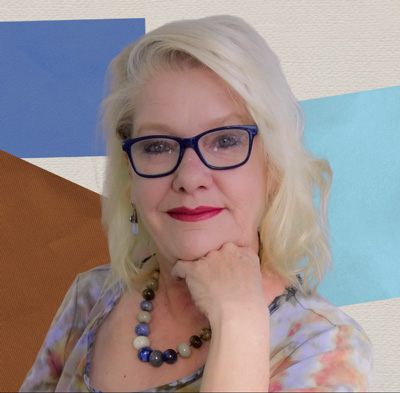 Do you wonder if using marijuana might be right for you but you're confused by all the conflicting information you see about cannabis?
Are you currently using marijuana but worried you might somehow be doing yourself harm, or helping one condition while hurting another? Perhaps you are worried about starting a potentially dangerous addiction?
If you are curious but also skeptical or even fearful about cannabis, be it medical marijuana, THC, CBD, or adult use recreational marijuana, this course is for you.
How do I know?
Because I was once that person, before cannabis radically changed my health and my life for the better.
I created this course because I wish I had had something like it when I began my journey with this amazing plant over 25 years ago, when I too was worried about all those things. Back then marijuana was SO stigmatized, you didn't even talk about it.
Once I started learning about cannabis, I quickly discovered, like you probably already have, there is a whole lot to know about this simple plant. Each new discovery took me down a new rabbit hole.
I waded through MOUNTAINS of politically and financially motivated propaganda, technical research, marketing exaggerations, and reefer madness hysteria, before I got to the truth. And the truth was, most everything I had been taught, or thought I knew about marijuana was dead wrong.
I created this introduction to cannabis course because I understand that it's not easy for the average consumer to find credible, fact-based information about marijuana, without making a career out of it, like I did (more about that in my bio below).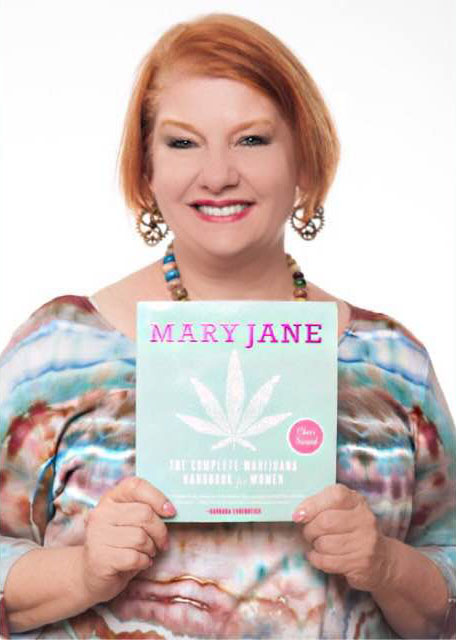 The world of cannabis has gotten so sophisticated.There's a lot more to it than just twisting up a doobie and smoking it down (not that there's anything wrong with that).
I made Cannabis for the Confused the fastest, easiest way for the public to understand this complicated subject in easy to comprehend layman's terms.
After watching the short easy lessons, that you can access anytime it's convenient to you, you will understand what cannabis potentially can (and can't) do for your life.
No hype. No BS. Just real facts based on actual science and statistics that can help you make informed decisions about how, or if, cannabis should be a part of your life.
And if you ever wondered how and why this plant became illegal in the first place, I cover that too!
What I discovered learning about and using marijuana profoundly changed my health and my life forever. I ditched a bagful of pharmaceuticals and have never felt healthier, happier, or more productive.
I truly believe cannabis can do the same for most people, IF they discover the best ways to use this incredible plant for their own individual needs.
Cannabis can do miraculous things, but it is definitely not a one size fits all proposition!

Cannabis for the Confused is an excellent way to learn all about it. And, as a student, if you have questions or concerns along the way, I am always here to help. Consider me your "cannabis coach."

Enroll in this course today and if for any reason you don't like it, we offer a 30-day money back guarantee, so you really have nothing to lose and everything to gain.

What people are saying about teacher Cheri Sicard:
"Thanks to Cheri and her blogs, cookbooks and knowledge I'm now living more comfortably with a chronic pain disease. I don't know where I would be today if I hadn't found information on marijuana and its medicinal benefits." - Jeannie Touhy
Who Can Benefit From This Course
With so much misinformation and hype about marijuana floating around, a lot of people can benefit from the clarity Cannabis for the Confused offers. If you fit into any of these categories, this course is right for you:
You are brand new to cannabis and want to learn as much as you can before trying it out and/or continuing to use it.
You are coming back to cannabis after a long absence and realize things have gotten a lot more complex and sophisticated than they were back in the 60s, 70s, and 80s.
You are trying to help a friend or loved one understand how cannabis can benefit them, or how cannabis can help with a health crisis.
You are interested in getting a job in the cannabis industry or starting a marijuana business.

What people are saying about teacher Cheri Sicard:
"This site is like going to Cannabis University! I have learned so much and surprisingly Cheri answers all my emails promptly. " - Jeni Wallace
What Can You Expect From This Course?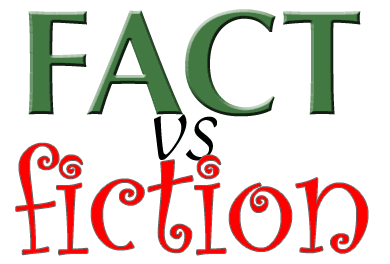 For one thing, it can improve your social life! Once you know this info you will always have something to talk about at parties. People everywhere have a massive curiosity about cannabis and you will know the facts. Bring up the topic and who knows where it can lead.

But on a more serious note, after taking this course you will feel confident in making decisions about cannabis for your health and those you love. You will understand how cannabis works in the body and how and why it can help with so many different afflictions. And you will be able to confidently evaluate the best types of cannabis, including THC and CBD, for your needs and how to best use it.
You will come away with an understanding of why there is, and has been, so much controversy about this plant, and you'll know when it is and is not warranted.

You can expect cannabis information based on fact from this course, not on reefer madness propaganda and not on inflated marketing hype. And because I never want you to just take my word for it, the resources sections contain links to the studies and statistics, so you can check things out.
Misguided and corrupt politicians and corporations have stigmatized and held this healing plant hostage for decades, while people needlessly continued to suffer from conditions cannabis can help and/or cure. After taking this course, you will know more about marijuana than most of those legislators making laws about it, and more than most western doctors who, for purely political reasons, were never taught about the body's endocannabinoid system.
Isn't it time you learned the truth about cannabis and what it can do for your life? Check out the full course curriculum below.

Curriculum:Cannabis for the Confused
Module 1: Marijuana Mythbusting

Basic truths about cannabis that the media almost always gets wrong
How to evaluate the importance and level of truth in any scientific study
The truth about how marijuana affects the lungs, the brain, and other vital organs
The truth about cannabis and increased cancer risks
The truth about cannabis and addiction
The truth about the dangers of stoned driving, risk to kids, communities, and other social concerns
Module 2: Understanding Cannabis
The safety of cannabis: the important facts you need to know
Unlocking the mystery of how cannabis effectively treats so many conditions
How marijuana use affects longevity and quality of life
An exploration of cannabis types and strains and how to choose the best ones for your needs
Module 3: Understanding CBD
Essential information about the differences, similarities, and synergies of CBD and THC most people do not understand.
Understanding how to properly dose CBD for your needs
How to evaluate CBD products to get the most for your money
Module 4: How to Consume Marijuana


Cannabis etiquette tips
How to roll and enjoy joints
Essentials of pipes and bongs
What you need to know about vaporizers and dabbing
Understanding what edible marijuana can do for you
What topical marijuana can, and can't, do for you
Module 5: Cannabis and the Law
Vital information you need to understand about law enforcement and cannabis
Productive ways to handle encounters with law enforcement in you home, in your car, and on the street.
Module 6: Marijuana Parents and Cannabis Kids
Important considerations for cannabis using parents
A CPS attorney's proactive tips about cannabis to protect your rights and your family
Evaluating medical marijuana for children
Module 7: Growing Marijuana
How to determine if growing your own is right for you
Understanding the indoor and outdoor life cycles of the cannabis plant
The time and expense commitments of indoor versus outdoor cannabis gardening
Module 8: The History of Marijuana use and Cannabis Prohibition
The many ways people in the ancient world used cannabis
Tracing marijuana's journey to the Western world
The shocking way marijuana was made illegal in the US and around the world
The new and ever expanding world of legal cannabis
Module 9: Cannabis Jobs and Careers
Evaluating the cannabis job and career landscape
Training for landing a job in the cannabis industry
Finding jobs in the ancillary cannabis industry
The essential information to consider BEFORE starting a cannabis business

What people are saying about teacher Cheri Sicard:
"Simply some of the best information around!" - John J Mark
Your Instructor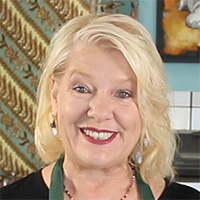 Cheri Sicard has been featured in: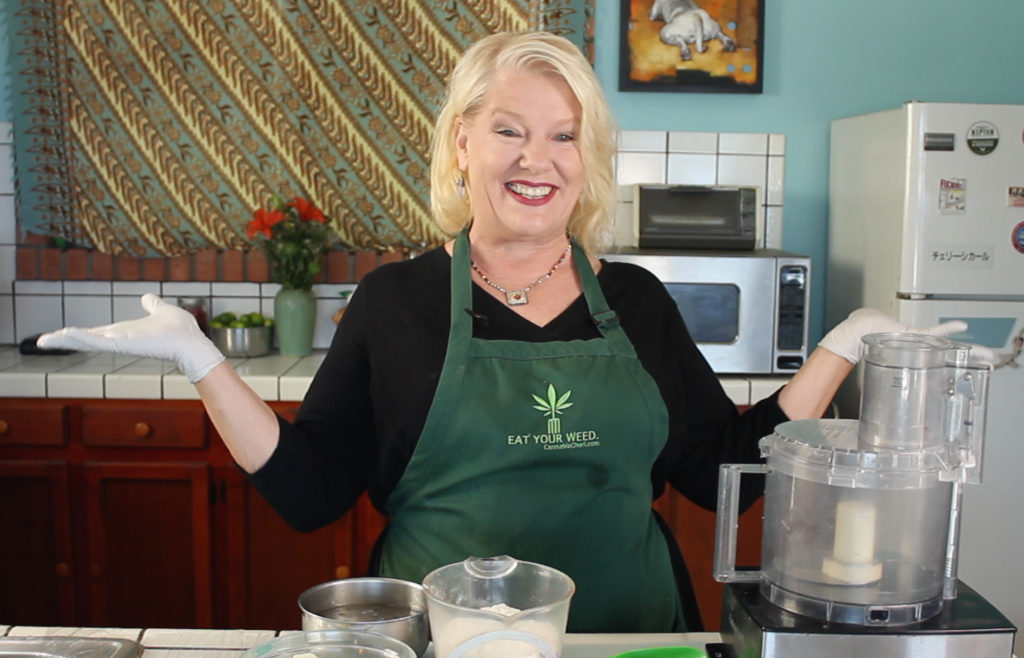 Cheri Sicard was a published, professional writer and food editor when she first got interested in cannabis. At the same time she had just sold her award winning food and travel websites to SheKnows media and found herself between businesses. That fortuitous timing allowed her the luxury of immersing herself in the topic of marijuana and edibles.
Fast forward 20 years and cannabis became Cheri's livelihood. Her website CannabisCheri.com has become a hub of credible cannabis information and recipes, and she has written three books about the subject, so far.
"Mary Jane: The Complete Marijuana Handbook for Women," released in 2015, is a great general guide to marijuana and the cannabis lifestyle that has helped scores of women come out of the cannabis closet.
Her 2012 "Cannabis Gourmet Cookbook" (Z-Dog Media) and 2018's "The Easy Cannabis Cookbook," which was released to both public and critical acclaim, have made Cheri one of the world's most popular marijuana food writers. Cheri has also turned thousands of home consumers into competent cannabis cooks via her live and online marijuana cooking classes.
Cheri's cannabis articles can be found in High Times, Kitchen Toke, Civilized, Cannabis Now, Culture, Herb, Freedom Leaf, and many more
Frequently Asked Questions
When does the course start and finish?
Whenever you want it to! The course is completely self-paced - you decide when you start and when you finish. You can watch all the lessons in order, or skip around to the parts you need when you need them. You can watch the lessons over and over again. Once enrolled you get lifetime access, so you can learn about cannabis whenever it's convenient for you.
How long do I have access to the course?
How does lifetime access sound? After enrolling, you have unlimited access to this course for as long as you like - across any and all devices you own. You'll also automatically get any future revisions and upgrades at no charge.
What if I am unhappy with the course?
We would never want you to be unhappy! If you are unsatisfied with your purchase, contact us in the first 30 days and we will give you a full refund. That's right you have nothing to lose!
What if I have questions that aren't answered in the course?
Cheri is very accessible via email. Cheri is passionate about helping her students learn the truth about cannabis. If you have questions, she will have the answers, and if she doesn't she will do her best to find out.